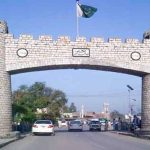 ISLAMABAD: Federal Minister for Education Shafqat Mahmood on Wednesday has said that the government had recommended calling a virtual session of the parliament to discuss the coronavirus matter however, the suggestion was rejected by those giving lectures on lockdown.
Speaking in National Assembly (NA), the Pakistan Tehreek-e-Insaf (PTI) leader said that the opposition parties started criticizing the government after emergence of coronavirus cases in Pakistan. Our country's situation is very much different from other states who are dealing with the same disease, he told.
The MNA said that those bashing government have never thought about the suffering of poverty-stricken people who are facing immense difficulties in survival due to the lockdown. Prime Minister (PM) Imran Khan is monitoring the coronavirus situation on daily basis, he asserted.
Shafqat Mahmood said that the incumbent government of PTI was blamed of not cooperating with provincial governments in fight against the epidemic. We respect 18th amendment as it is the part of our constitution, he went on to say.
The PTI leader further told that the federation inaugurated TeleSchool channel within 15 days of lockdown for the grooming of the children sitting at their homes. Schools were decided to be closed while exams were cancelled after taking everyone into confidence, he added.