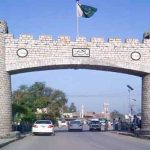 ISLAMABAD: Prime Minister Imran Khan says government is committed to improve ease of doing business and facilitate investors in every possible manner.
He was talking to CEO of Engro Foods and FrieslandCampina Hein Schumacher who called on him on Tuesday to discuss the development of Pakistan's dairy sector.
FrieslandCampina, a multinational dairy cooperative based in Netherlands, is the world 06th largest dairy company operating in 34 countries.
The Prime Minister appreciated the interest of FrieslandCampina and Engro Foods for expanding their business in the country.
The Prime Minister highlighted various policy initiatives taken by the present government which are aimed at ensuring consistency and removing issues faced by the business community.
He said that the Government was cognizant of the need for putting in place a regulatory framework which would not only help in regulating the informal sector but also towards ensuring quality of the food products.
He said that in view of huge potential of the country in the dairy sector FrieslandCampina was keen to further expand its business with introduction of technology and best practices vis-à-vis nutrition and production techniques.
This, he said, would help the farmers increase their productivity and would thus facilitate the country capitalize its export potential in the sector.
Hein Schumacher underscored the need for a coherent regulatory framework which would help in providing better, safer & affordable nutrition to the consumers and the dairy companies to further grow their businesses in the country.
Meanwhile, Brig (R) Ijaz Ahmad Shah, MNA, called on Prime Minister Imran Khan at Prime Minister's Office.