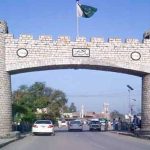 ISLAMABAD: Federal Information Minister Fawad Chaudhary Wednesday launching of a big crackdown against the hate speech on social media from next week.
Addressing a workshop in Islamabad, the minister said a mechanism to this effect has been prepared in consultations with the security agencies.
"We have to a great extent regularized hate speech on formal media. I am thankful for the cooperation of the formal media on this. I am happy to tell you that in the next step we have prepared a mechanism in which we will be able to control hate speech on social media," Chaudhry said.
He said that important arrests had been made this week on the basis of using social media to give fatwas and spread their extremist narrative. "In the next and coming weeks, you will see there will be a strict crackdown on this. People will not be allowed to give their extremist narrative on social media."
The Information Minister regretted that certain elements through fake accounts are resorting to hate speeches and issuing edicts. He said these elements will be brought to book. He said enforcement of relevant laws will be ensured to ensure rule of law. The Information Minister said, "we are also establishing Pakistan Media regulatory authority which will provide one window facility to all the media outlets and ensure enforcement of related regulations."
Fawad Chaudhary said Pakistani nation has almost overcome the menace of terrorism. This was made possible by the resilience of the nation.
The Information Minister said Pakistan has given immense sacrifices in the war on terror and in the next phase we will further consolidate the gains made against terrorism by not allowing those resorting to hate speeches.
The information minister emphasized that the government wanted dialogue but this could not happen if the other did not allow it.