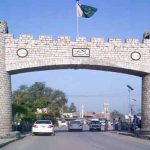 KARACHI: Federal Finance Minister Asad Umar Saturday said that the federal government would present mini budget in the National Assembly on January 23.
He was addressing businessmen at a function organized by Karachi Chamber of Commerce  here. The minister said that as the prime minister would be leaving for a foreign tour, therefore, the finance bill would be presented in the National Assembly on January 23. He said that SRO power of the FBR has been abolished.
He said that the changes in tax laws would be made through parliament. "Tax anomalies will be removed in the mini-budget," the finance minister said. "Any changes in tax policy will be made after approval from the Parliament," he added.
Last month, in his briefing to the Senate Standing Committee on Finance, Umar had said the government was mulling over bringing another supplementary budget.
He said an increase in taxes had been proposed but the government could consider decreasing taxes in order to boost the economy.
Businessman Siraj Qasim told the minister that the FBR used those powers for corruption, adding that the government tax collection could increase by 15 per cent, if it closed the FBR.