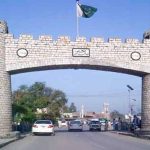 ISLAMABAD: Foreign Minister Shah Mehmood Qureshi on Tuesday has said that the country needs charter of economy based on national consensus to overcome current economic crisis.
Speaking in the National Assembly, Qureshi urged opposition parties to adopt responsible behavior adding that the government will give valuable consideration to their benches and take guidance from them.
He stressed that the present government is not responsible for the current economic crisis. Over the last ten years, the country's debt soared to thirty thousand billion rupees from six thousand billion rupees, he added.
Meanwhile, the minister once again emphatically stated that the Saudi Economic Package for Pakistan carries no conditionality or strings.
The minister also termed reports regarding landing of Israeli aircraft in Pakistan as baseless, concocted and contrary to the facts.