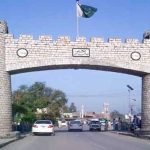 ISLAMABAD: The Pakistan Tehrek-e-Insaf (PTI) led federal government on Friday announced to withdraw nine per cent increase made in the prices of six hundred and twenty five medicines.
Announcement to this effect was made by Special Assistant on Health Dr Zafar Mirza while addressing a news conference in the federal capital, here today.
He said the reduction will have an annual impact of six billion rupees for the consumers.
The special assistant pointed out that pharmaceutical companies also increased the prices of four hundred and sixty four medicines from seventy five to three hundred percent.
"We have convinced the pharma companies to increase the prices by only seventy five percent."
Dr Mirza assured that the decisions regarding bringing down the prices of medicines will also be fully enforced.
He said the pharma companies have been asked to voluntarily bring down the prices of medicines by 20th of this month.
He said the government will go as a petitioner in the drug courts against the companies not voluntarily reducing drug prices.
The extra costs will be recovered from the companies and submitted in FATA Disease Fund of Pakistan Bait-ul-Mal in order to provide free treatment to poor patients who could not afford the cure.
Special Assistant on Health Dr Zafar Mirza said present government desires to completely transform the health sector with the aim to ensure universal health coverage for all the people.
He said our target is to bring improvement in the primary healthcare system to achieve the goal of universal health coverage and reduce rush on the main hospitals.
The Special Assistant on health said he has also held talks with the provincial health ministers and with collective efforts, revolution will be brought in the health sector.
He said under the 18th amendment, health is a devolved subject, assuring that mandate of all the federating units will be fully respected.