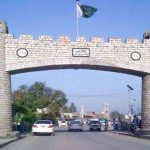 ISLAMABAD: Special Assistant to Prime Minister on Information and Broadcasting Dr Firdous Ashiq Awan on Tuesday has said that the stance of government regarding special court verdict on treason case against former president Pervez Musharraf will come forth after discussion with the legal team.
In a statement, the special assistant said that strategy with respect to the verdict will be devised soon after Prime Minister (PM) Imran Khan returns Pakistan from Geneva.
It is to be mentioned here that special court in Islamabad has sentenced former president and top military official Pervez Musharraf to death in high treason case.
A three-member bench comprising Chief Justice of Peshawar High Court (PHC) Waqar Seth, Justice Nazar Akbar of Sindh High Court (SHC) and Justice Shahid Karim of Lahore High Court (LHC) has announced the verdict that was reserved on December 5.
During the hearing, Justice Seth said that ex-president has been found guilty of violating the Article 6 of the Constitution by clamping the state of emergency on November 3, 2007.
The verdict was split 2-1 and a detailed verdict will be issued in 48 hours.
The defence lawyer said that Pervez Musharraf, who is currently residing in Dubai, has been informed about the decision and that he will challenge the special court's judgment.