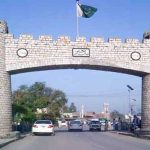 ISLAMABAD: The government's negotiation committee – formed by Prime Minister Imran Khan to consider opposition Rehbar Committee's demands for ending the JUI-F-led sit-in in Islamabad – will hold its meeting today under the chairmanship of Minister for Defence Pervez Khattak.
The meeting will analyse the ongoing political strife between the ruling Pakistan Tehreek-e-Insaf (PTI), its allies and the opposition parties.
The consultation will proceed in the light of core committee's decisions. Moreover, opposition's press conference will be analysed and subsequently a joint strategy will be formed to maintain effective communication with the protesting parties for resolution of certain conflicts.