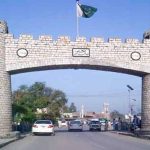 ISLAMABAD: Prime Minister Imran Khan was presented a guard of honour on his arrival at the Prime Minister House in Islamabad today by a contingent drawn from three services.
National anthem was played on the occasion. He inspected the guard of honour and took the salute.
On the occasion, staff of the PM House was introduced to the Prime Minister.