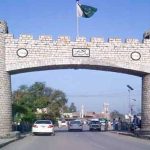 ISLAMABAD: The dissident leader of Pakistan Tehreek-e-Insaf (PTI), Ayesha Gulalai has announced to form her own political party, with the official announcement in the new year.
Gulalai clarified that she had always spoken the truth and that the time was ripe to create and led her own political party.
Meanwhile, PTI member Shaukat Yousafzai claimed that the defector's party would collapse before even its birth.
He said that Ayesha Gulalai's film was a flop and the producer was on way to bankruptcy.
Gulalai announced to quit PTI in August after making allegations of harassment and corruption against the PTI chief Imran Khan.
Since then, relations between Gulalai and the party leadership have turned sour.