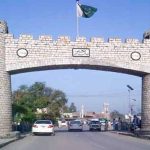 WASHINGTON: Pakistan's Ambassador to the United States (US) Aizaz Ahmed Chaudhry has said that Pakistan and the US must work together to defeat the menace of terrorism.
In his interviews with international media outlets, the Ambassador termed the cooperation between the two countries as critical for achieving stability in Afghanistan.
He said that nearly half of the Afghanistan was unstable which was source of concern for Pakistan, Central Asia and China.
Aizaz Chaudhry told that the message by the US leadership has not gone well with Pakistan and its people.
President Trump's tweet was rather a surprise for all, he added.
The Ambassador remarked that the two countries should not be on collision course.