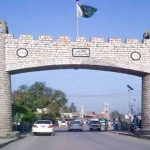 WASHINGTON: Pakistan Ambassador to the United States Aizaz Ahmad Chaudhry has said that Pakistan stands firm by its commitment not to allow its soil to be used against any country and expect others to reciprocate.
In his address on the occasion of Kashmir Solidarity Day in Washington, he stressed that the Afghan issue does not have a military solution.
He said that Taliban and Haqqani network need to part of the Afghan politics.
He urged the US and the global fraternity, to raise their voices against Indian brutality in Kashmir.
Pakistan's Ambassador to the United Nations says grave situation in Indian occupied Kashmir and escalation on Line of Control pose serious threat to international peace.
Aizaz Ahmad Chaudhry said Pakistan's relations with the US should be based on mutual respect, noting that any kind of concerns and suspicions may be detrimental to the bilateral relations.
He said apprehensions and concerns in linkage between Washington and Islamabad would be counterproductive to the ongoing anti-terrorism operation and significantly impact the Afghan peace and stability process.