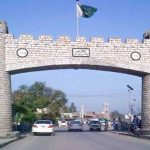 WASHINGTON: Pakistan told the United Nations on Monday that the ongoing violations of human rights in Indian Occupied Kashmir are a blot on the conscience of humanity, and demand immediate corrective action from the international community.
Speaking in the Third Committee of the General Assembly on Promotion and Protection of Human Rights, Pakistan's Ambassador to the UN Dr Maleeha Lodhi said that India's consistent denial of the Kashmiris' right to self-determination was "a telling example" of Indian impunity.
Ambassador Lodhi said that the latest report of the UN High Commissioner for Human Rights had "lifted the veil from decades of obfuscation by India of massive human rights violations in Jammu and Kashmir".
She said that when the Kashmiri people demand the right of self-determination promised to them by several Security Council resolutions, they are met with oppression and ruthless human rights abuses at the hands of Indian occupying forces.
The envoy reaffirmed Pakistan's strong support for the OIC resolution on combating intolerance and negative stereotyping in the context of interfaith harmony. Pakistan will continue to support an equitable, just and fair order, both at home and globally, she noted.
Lodhi added that Pakistan will continue its efforts to choose dialogue over division, harmony over intolerance and right over might.
She further called for strengthening safeguards against new and contemporary manifestations of discrimination, xenophobia and Islamophobia.