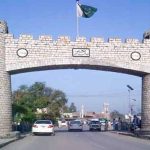 KABUL: The Afghanistan government on Friday rejected United Nations Special Rapporteur Richard Bennett's report on human rights situation in Afghanistan and termed it as 'biased, and one-sided.
The Ministry of Foreign Affairs in a statement said that Bennett's report produced before the United Nations General Assembly on the humanitarian situation in Afghanistan is far away from the reality and against what he saw during his last visit to Afghanistan. The statement further read that Richard Bennett was presented with all the evidence regarding the development of human rights in Afghanistan.
The report is one-sided and unprofessional and against what he had said during his press conference in Kabul. Such reports aim to create hurt the spirit of cooperation and increase the gap between the Afghan government and the international community.
Richard Bennett had presented his report to the UN General Assembly yesterday and expressed his concern regarding the unprecedented human rights and women rights violation in Afghanistan.
Bennett speaking at the UN General Assembly warned that the women's rights situation in Afghanistan is worst even comparing to the first period of Taliban's rule back in 1997 to 2001.
The UN Special Rapporteur pointing to imposed restrictions against women in Afghanistan accused the Taliban of racial discrimination meant to exclude women from social arenas.
He referring to his trip to Kabul, Bamyan and Panjshir as well as the criticism of people of gap between Afghanistan and international community said that the people in Afghanistan have not ever expected to be abandoned and disappointed.