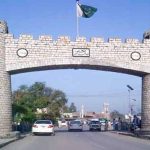 PESHAWAR: Peshawar police have revealed that the first woman driver of a ride-hailing service in Khyber Pakhtunkhwa, Nabeela Ambar was killed by her husband Abdul Basit.
According to police, Abdul Basit tried to frame the murder as a burglary attempt, but he was taken into custody who later confessed to killing his wife.
The police said that Nabeela Ambar had married to her second husband Basit five months ago and added that Ambar's car and five mobile phones were also missing after she was killed.
The deceased's husband confessed to killing her during the course of investigation while the police also found the weapon from his possession.
The police added that Abdul Basit has another wife and had given a house as Haq Mahr to Ambar, but he wanted it back.
Basit claimed that Ambar used to threatened him of telling his first wife about the marriage, the police said.