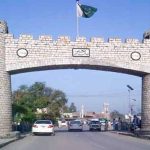 Judges at the International Criminal Court (ICC) has allowed prosecutor to continue investigation into atrocities in Afghanistan.
The inquiry of war crimes in the Afghan conflict was put off two years ago due to US President Joe Biden's resistance and travel limitations on officials of the organization.
According to the ruling, the ICC judges instructed prosecutor Karim Khan, to resume investigation into war crime cases in Afghanistan.
In August, a year into Taliban rule, prosecutor Karim Khan had urged judges to allow the probe to move forward and warned that crimes were continuing in Afghanistan.
The ruling says that the investigation team will investigate the alleged crimes of US military, former President Ashraf Ghani's administration and alleged crimes of the Taliban against humanity and human rights.
The investigation would also be focus on alleged complaints of crimes, numerous violations of international humanitarian law by Afghan security forces and US personnel in 2011.
In March 2020, following a years-long preliminary inquiry, ICC judges authorized the prosecutor's office to begin an investigation. However, the investigation was paused one month later when the former Afghan government asked the court to defer to the government's own investigations. Citing the Taliban's takeover of Afghanistan, the ICC prosecutor, Karim Khan, in September 2021 requested permission from the court's judges to resume an investigation.