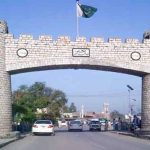 DUBAI: International Cricket Council (ICC) chief David Richardson said the Pakistan Cricket Board (PCB) and the Board of Control for Cricket in India (BCCI) should resolve their issues, India Today reported.
Speaking at the ICC headquarters on Media Day, Richardson said, "The cricket boards of India and Pakistan should resolve their issues on a bilateral basis."
His comments came after the PCB filed a case against BCCI for not playing any bilateral cricket with them despite signing a Memorandum of Understanding (MoU), which guarantees six bilateral series between 2015 and 2023.
"We obviously don't enjoy the fact that two country boards are in dispute between each other. It is a matter between India and Pakistan. We would like the resumption of ties between the two nations on a bilateral basis," Richardson said.
The ICC chief further said they are always up for facilitating any settlement if required.
"We will facilitate any settlement decision if we can. Other than that, it is up to the two nations," he stated.
The ICC is scheduled to hear PCB's case against BCCI over India's refusal to play bilateral series from October 1-3 at its headquarters in Dubai.