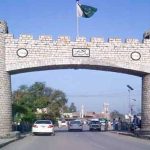 ISLAMABAD: Islamabad High Court (IHC) Saturday accepted protective bail of former president Asif Ali Zardari in money laundering and fake accounts case.
The application of former president was submitted by Sardar Latif Khosa, which was heard by Justice Mian Gul Hasan Aurangzeb. Asif Zardari also appeared before the court. The high court accepted his application for protective bail.
A banking court has issued arrest warrants of the former president, directing the FIA to present him on September 4.