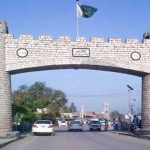 ISLAMABAD: The Islamabad High Court (IHC) on Friday accepted the appeals for Sharif family against their conviction by accountability court in Avenfield properties reference.
The court also issued the written order of initial hearing conducted over the appeals and summoned National Accountability Court (NAB) along with record of Avenfield case.
At the outset of the hearing, Sharif's counsel Khawaja Haris adopted stance that the accused have been convicted against law.
Upon this, the court remarked that the stance of NAB in the case would also be heard along with the arguments of defense lawyer.
The court asked NAB to appoint officers for its assistance in the Avenfield case.