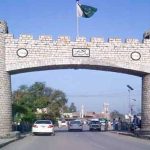 ISLAMABAD: The Islamabad High Court (IHC) on Thursday issued directions for the parliament to resolve the deadlock over the appointment of members of Election Commission of Pakistan within 10 days.
During the hearing of a petition challenging the appointments, IHC Chief Justice Athar Minallah appreciated the efforts made by National Assembly Speaker Asad Qaiser and Senate Chairman Sadiq Sanjrani to resolve the deadlock and said: "National Assembly speaker and Senate chairman are neutral and they can end the deadlock between the opposition and the government."
The additional attorney general had requested the court for more time, saying that the seventh meeting of the Parliamentary Committee on Appointment of Chief Election Commissioner (CEC) and Members of the Election Commission of Pakistan was held yesterday.
During the proceedings, Justice Minallah asked PML-N leader Mohsin Shahnawaz Ranjha if a petition in this regard had been filed in the Supreme Court. Members of opposition parties had filed a petition in the top court on Wednesday, requesting it to "pass an appropriate order" in the wake of an impasse in parliament on the appointment of the CEC and two ECP members.
"[I] don't understand why you have gone to court when the matter is moving towards a solution," he remarked.
"Why do you bring such matters in court? It is beyond understanding; everything is in your hands, you are an elected representative, solve matters yourself."
The judge further said that while it was "easy to hear the case", the court wanted to "see a strong parliament".
"You shouldn't come to us, instead resolve all conflicts in the parliament. We want to see a strong parliament and you have to do it," the IHC chief justice said.
Justice Minallah also observed that the CEC position was an important one and that the government and opposition should come together to end the impasse on his appointment.
The hearing of the case was adjourned until December 17.