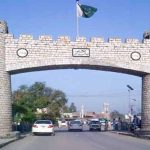 ISLAMABAD: A divisional bench of the Islamabad High Court (IHC) will hear a petition seeking Pakistan Tehreek-e-Insaf chief Imran Khan s disqualification under Article 62 of the Constitution.
The divisional bench comprising Justice Shaukat Aziz Siddiqui and Justice Athar Minallah will hear the case.
On the other hand, PTI chief has expressed reservation on a two-member bench hearing his disqualification case and decided to raise objection on the members of the bench.
Imran s counsel will move the Islamabad High Court (IHC) for the formation of a new bench to hear the case.
According to Imran, Justice Athar Minallah was the spokesperson of former chief justice Iftikhar Chaudhry, whereas Justice Shaukat Aziz has personal grudges against the PTI chief.