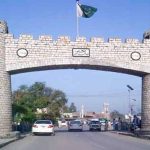 LAHORE : Chairman PTI Chairman Imran Khan has announced protests against Election Commission of Pakistan over appointment of the Mohsin Naqvi as the caretaker chief of Punjab.
In his video video link media talks, Imran Khan alleged all decisions of the Election Commission of Pakistan have come against the PTI. He said that that PTI suggested such names for the slot of caretaker Punjab CM which would be accepteable to the Pakistan Democratic Movement.  However, the ECP appointed the PDM nominated person as caretaker chief minister of Punjab.  "We accepted the name of the JUI for Khyber Pakhtunkhwa caretaker chief minister.
He lamented the Election Commission of Pakistan (ECP) always announced decisions against his party. Talking about the Toshakhana reference, Mr Khan termed the case against him as 'joke'.
.