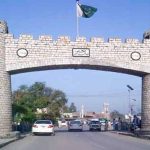 ISLAMABAD: Pakistan Tehreek-e-Insaf (PTI) chairman Imran Khan on Tuesday announced that the party has ended its boycott of the parliament and that PTI lawmakers will now return to parliament adding that the party will introduce two motions in National Assembly tomorrow.
Talking to the media after PTI's parliamentary leaders meeting, Khan said that the party has decided to return to parliament. "We are going to the Parliament tomorrow with a special objective," Imran Khan told the media persons at Bani Gala. He said that the party will introduce privilege and adjournment motions against Prime Minister Nawaz Sharif for telling lie at the floor of the house.
Khan said that his party would submit adjournment and privilege motions in the house against Prime Minister Nawaz Sharif's lies on the issue of the Panama issue. "When a Prime Minister is caught lying before the Parliament over his foreign wealth, he has to be exposed and held accountable," he said. "We will now see whether or not Parliament holds Nawaz Sharif accountable for his lies," he said. "I also ask the PML-N members to take a stand against Nawaz Sharif. This is also a test of opposition members," he added.
"What is the use of the Parliament if it doesn't respond to opposition's demand of accountability?" he asked.