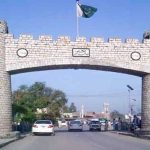 KASUR: Maryam Nawaz Sharif, the Chief Organizer and Senior Vice-President of Pakistan Muslim League-N (PML-N), has termed the PTI chief Imran Khan as the biggest thief, saying that disqualification is waiting for Imran Khan.
Addressing a a public meeting in Kasur, Maryam Nawaz criticized Imran Khan,  and accused him of being a fugitive from the law. She alleged that Imran Khan wore a mask of a leader but was actually a watch thief.
Maryam Nawaz also praised the people of Kasur for their loyalty to her father, Muhammad Nawaz Sharif, and herself. She expressed surprise that so many people had come out to see her and thanked them for their support.
Maryam Nawaz vowed to continue speaking the truth, despite attempts by others to silence her. She claimed that her party had won all the seats in the last election and that the people of Kasur were the first to recognize the true nature of Imran Khan.
She further criticized Imran Khan, accusing him of causing destruction whether he is inside and outside of government. Maryam Nawaz claimed that when Imran Khan's true nature was revealed, it turned out he was a thief who had stolen from the Tosha Khana (treasury). She said that over the past six to seven years, Imran Khan had tried to make himself appear as a zebra by putting lines on a donkey. However, when his facilitator left, the donkey's true nature was revealed, and it started kicking the state.
Maryam Nawaz accused Imran Khan of being a coward who hides under the bed when the police come to arrest him. She also claimed that he was hiding terrorists in Zaman Park and that he was responsible for attacking the Punjab police. She alleged that he had not appeared in court for months and was making excuses for his absence. She further criticized him for claiming that the law was equal for all but not following it himself.
Maryam Nawaz also accused Imran Khan of fabricating stories about murder every day and spreading lies about her party members. She claimed that he was a mental patient who should be kept in a zoo and that the courts were taking suo moto notice on his him requests.