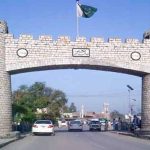 ISLAMABAD: Pakistan Tehreek-e-Insaf (PTI) chairman Imran Khan has called a meeting of Parliamentary Committee here on Monday.
According to PTI spokesperson, the meeting will take place at 2.00 pm on August 6 at a local hotel.
All newly-elected MNAs have been directed to ensure their presence in the meeting.
Imran Khan will take his party's members into confidence about the formation of governments in Punjab, Khyber Pakhtunkhwa and the centre.