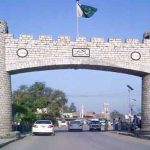 ISLAMABAD: Pakistan Tehreek-e-Insaf (PTI) Chairman Imran Khan Sunday condemned Punjab Assembly speaker, who gave a 'shut up' call to the member of the provincial assembly during a session held earlier this week.
Imran Khan in a statement on his twitter account said: "Strongly condemn Punjab Assembly Speaker using unparliamentary language & asking PTI MPA Mian Aslam to "shut up".
The PTI chairman also accused PML-N of lacking a sense of democratic norms. "With no sense of democratic norms, PMLN has plunged to new depths, and it is eroding the democratic, moral & ethical values of our society," he wrote.
Earlier this week, Punjab speaker gave shut up call to PTI MPA Mian Aslam upon which opposition raised slogans of 'go speaker go'.
Going a step further, opposition members climbed on chairs to register protest in a unique way.