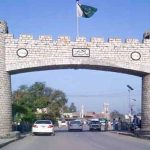 VEHARI: Maryam Nawaz Sharif, the senior vice president of the Pakistan Muslim League-Nawaz (PML-N), has strongly criticized Imran Khan and him of masterminding the violence that occurred on May 9.
Addressing a party convention here on Friday Maryam Nawaz Sharif claimed that Imran Khan had done what the enemies of the nation could not achieve. She alleged that the riots were planned in Zaman Park, emphasizing that the main target of the attack was Jinnah House. She pointed out that various shopping malls and other government installations were not attacked by the rioters.
Maryam Nawaz stressed that the plane which destroyed the enemies' planes was deliberately targeted in Mianwali. She further stated that the rioters had a clear plan and knew where to go on that fateful night.
The PML-N's chief organizer highlighted that the protests led by the PTI were essentially an attack on security installations, with the primary objective being to damage sensitive and important properties.
Referring to the "facilitators" of Imran Khan, she argued that they were equally responsible for the riots that occurred on May 9 because they had supported the PTI chief from 2018 to 2022.
Maryam Nawaz confidently stated that she was not afraid of going to prison, unlike Imran Khan. She emphasized that the Sharif family's aim was not to rule over the country but to work for its betterment.
She alleged that PML-N leaders always stood up for and defended their workers, unlike the PTI, where Imran Khan used his supporters as shields to evade arrest.
Maryam Nawaz claimed that those who were leaving the PTI were acknowledging Imran Khan's primary responsibility for the May 9 riots. She added that no member of the PML-N had abandoned the party during the time when her father, Mian Nawaz Sharif, was facing oppression.
She also highlighted the disparity between the treatment of PTI workers' children, who she claimed were languishing in prisons, and the privileged status enjoyed by Imran Khan's children in London. Maryam Nawaz argued that Imran Khan did not genuinely care for the ordinary masses.
The PML-N's chief organizer concluded by asserting that those who attempted to erase Nawaz Sharif's name from Pakistani politics had themselves been eliminated from the political discourse. She confidently declared that Nawaz Sharif's name would continue to remain significant in the country's politics.