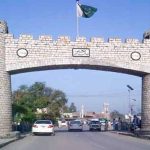 ISLAMABAD: Pakistan Tehreek-e-Insaf (PTI) Chairman Imran Khan lashed out at the ruling PML-N for electing ousted Prime Minister Nawaz Sharif as their President.
Nawaz Sharif was elected as PML-N's President unopposed after the promulgation of Election Reform Act.
The new law allows a disqualified parliamentarian to head a political party.
"PMLN electing Nawaz Sharif as their party head is akin to a takeover of the asylum by lunatics!," Khan said in a Twitter statement.
"When the corrupt are feted it is qiamat ki nishani (sign of doomsday).
The PTI chairman also criticized PPP leader Asif Ali Zardari and his sister Faryal Talpur.
"As ironic as it is absurd: Zardari & sis Faryal suing me for defamation because I spoke out about their well-known corruption!," he added.