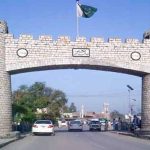 ISLAMABAD: Chairman Pakistan Tehreek-e-Insaf (PTI) Imran Khan on Friday lashed out at the Punjab government over the recent arrests of two of his nephews by Punjab police for allegedly violating traffic rules.
In a series of inflammatory tweets on his official Twitter account, Khan questioned the police's actions and whether traffic violations warrant such a reaction. He claimed that his nephews were mistreated "because of who they are". The way they did because of their relationship to him, said Imran Khan.
Upholding that his nephews are the "most polite and decent" youngsters, Imran said they have never used their uncle's name to get out of issues.
Further, alleging that the incident was pre-planned, Imran said the immediate arrival of the media at the station was 'strange'. He also hit out at the Punjab police and said that they have become "Gullus".
The PTI chief said that he will pursue this case to 'expose' the Punjab government and claimed it is using its police force for political victimisation.
The PTI chief said that it was "shameful" how Punjab Chief Minister Shahbaz Sharif had called his sister as he is responsible for his province's police and turning it into a "monster force".
Earlier on Wednesday, an FIR was registered against two of Imran's nephews at the Lahore Racecourse Police Station when they allegedly abused, assaulted and threatened a traffic warden, who stopped them from violating traffic rules.
.