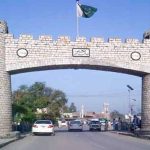 ISLAMABAD: Pakistan Tehreek-e-Insaf (PTI) Chairman Imran Khan has prayed to Allah for speedy recovery of former first lady Kulsoom Nawaz, who has been in intensive care since she suffered heart attack early on Thursday.
In a tweet, Imran Khan said; "All our prayers are with Begum Kulsoom Nawaz. May Allah grant her Shifa e Kamila".
PTI chief's tweet came soon after Maryam Nawaz's, requesting the people to pray for her mother who had suffered sudden cardiac arrest early on Thursday.
The wife of former premier was re-admitted to the hospital on Wednesday as per Doctors' advice, later she was shifted to ICU as her condition deteriorated.