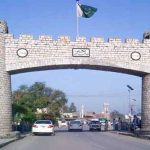 ISLAMABAD: Pakistan Tehreek-e-Insaf (PTI) Chairman Imran Khan has prayed for Nawaz Sharif's early recovery after it was announced the former prime minister would be shifted to a hospital for medical treatment.
A government official said on Sunday doctors were concerned about the health of jailed PML-N supremo and requested prison authorities in Rawalpindi to transfer him to PIMS.
Caretaker Punjab Home Minister Shaukat Javed said on state-run Pakistan Television (PTV) that doctors had advised his transfer to hospital after an electrocardiogram had shown "variations".
"How many days he stays in hospital depends on doctors," Javed said, adding that the former PM was being transferred to the Pakistan Institute of Medical Sciences (PIMS) in Islamabad.
Nawaz, who returned from Britain, was handed a 10-year jail term on July 6 by an anti-corruption court in Pakistan, while his daughter and political heir Maryam Nawaz was sentenced to seven years in prison over the purchase of luxury flats in London in the 1990s.