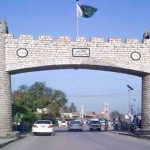 ISLAMABAD: Pakistan Tehreek-e-Insaf (PTI) Chairman Imran Khan while denouncing calls for attending parliament joint session announced that he stands by his decision to boycott parliament joint session as nothing new will be achieved.
In a series of tweets, Imran Khan said how any politician with a moral compass can accept a Prime Minister who has been caught money laundering.
Khan termed Nawaz Sharif as 'Mian Panama Sharif' and said that he has lost all moral legitimacy to be Prime Minister.
He gave two options to Prime Minister Nawaz Sharif, asking him to either present himself for accountability like British PM David Cameron or resign like the Prime Minister of Iceland.
It may be mentioned here that PTI Vice President Shah Mehmood Qureshi and senior leader Shireen Mazari attended the All Parties Conference (APC) headed by PM Nawaz on Monday to send a message that all political parties were on the same page when it came to Kashmiris rights and Indian aggression.
But the decision to boycott joint parliamentary session has been taken due to PTI's stance on corruption and the prime minister's refusal to hold himself accountable after revelation of his children's name in Panama Leaks.