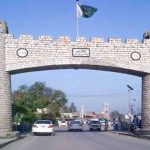 ISLAMABAD: PTI Chairman Imran Khan on Friday urged his party-led government in Khyber Pakhtunkhwa to allow the Nat Geographic' famed Afghan woman Sharbat Gulla to stay in Pakistan on humanitarian grounds.
"I want to request CM KP and the KP govt not to deport Sharbat Gulla to Afghanistan on humanitarian/compassionate grounds," Khan tweeted.
Khan's request came hours after a local court in Peshawar ruled that Sharbat Gula be deported to Afghanistan after serving a 15-day jail sentence and paying a fine of Rs.110,000 for holding fake Pakistani documents.
The special anti-corruption and immigration court issued orders after the lady confessed to holding fake Pakistani passport and ID card.
The orders came two days after the same court refused her bail application. The Afghan woman, immortalised on a National Geographic cover, was arrested in Pakistan last week for using fake ID cards.
She was accused of living in the country on fraudulent identity papers following a two-year investigation into her and her husband, who has absconded.
Last month UNHCR said more than 350,000 Afghan refugees — documented and undocumented — had returned from Pakistan so far in 2016, adding it expects a further 450,000 to do so by the year's end.