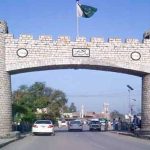 ISLAMABAD: Chairman Pakistan Tehreek-e-Insaf (PTI) Imran Khan Saturday said that his party was resolved to introduce the police reforms on the pattern of Khyber Pakhtunkhwa (KP) Police to equip them with professional capability and strength.
In his message on Police Martyrs Day (Yaum-e-Shuhada-e-Police) observed across the country, the PTI chief paid rich tributes to the police officials who had been martyred, according to PTI media wing.
He said the courage and bravery were the characteristics of our police which had performed their duties despite extremely difficult and adverse circumstances.
He said the police across the country, particularly the KP Police had rendered heroic sacrifices.
Imran Khan said he also greatly valued the sacrifices rendered by the families of the martyrs.