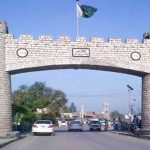 ISLAMABAD: Pakistan Tehreek-e-Insaf (PTI) chairman Imran Khan on Saturday strongly condemned the deadly bombing at a stadium in Jalalabad, which left at least 8 dead.
Imran Khan said in his tweet, "Condemn the terrorist attack in Jalalabad on a cricket ground while match was in progress last night."
The PTI Chief termed it said that the emerging cricketers of Afghanistan were being targeted.
He wrote, "It is sad that the emerging Afghan cricketers, who have brought so much joy to their war-torn country, are being targeted.
Earlier, at least eight people were killed and 45 wounded in a series of explosions targeting a cricket match in the eastern Afghan city of Jalalabad, officials said, the first attack since the holy month of Ramazan began.