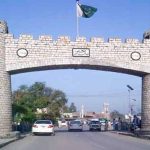 ISLAMABAD: Pakistan Tehreek-e-Insaf (PTI) chairman Imran Khan said that after Nawaz Sharif's disqualification by the supreme Court, now it is Asif Ali Zardari's turn.
He warned PPP co-chairperson Asif Ali Zardari and said, "Next is your turn, we will set out against corruption. We do not have any enmity with Nawaz-league; our fight is against corruption".
Addressing a huge gathering at the Pakistan Tehreek-e-Insaf 's Thanksgiving Rally, Imran Khan thanked them to turn up in huge numbers on 48-hour notice. He said that he saw a spirited nation before him, which is aware of its issues.
While he thanked and paid tribute to the five judges of the Supreme Court bench, which disqualified Nawaz Sharif as the prime minister, and members of the Panamagate joint investigation team (JIT).
The PTI chief said he dreamed of eradicating poverty from the country, adding that wishing to own a house in London or Panama was too small a dream.
"I am glad that KP government brought reforms in education and health sectors," he said. "People can have up to Rs0.5 million for their medical treatment via health cards.
Imran said, "When we came to power, NAB would hold everyone accountable, whereas a strong FBR will help collect taxes".
"We will make the country a welfare state and will collect taxes from the ones who have been evading them."
Hailing the women participants, he said they were equally involved in changing the landscape of the country and were well aware of their rights. "My mother taught me to stand for justice, truth and what is right," Khan said, adding that he wanted youngsters to follow the same.
He said that he would be responsible if any of his party members was found involved in corruption, adding, "Neither have I ever bowed before anyone, nor will I allow my country to bow before another state".
The PTI chairman questioned nomination of Shehbaz Sharif as next PM saying, "Was there no one in entire Nawaz-league who could be made prime minister?" He said there was no democracy in PML-N and that it was a family's party.
He warned Shehbaz Sharif and Shahid Khaqan Abbasi to be prepared for they were now coming after them.