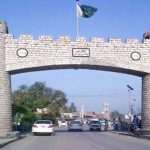 ISLAMABAD: Pakistan Tehreek-e-Insaf (PTI) spokesperson Naeem-ul-Haque on Thursday said the party chief Imran Khan will not appear in front of any parliamentary committee after Ayesha Gulalai's allegations.
Haque further added that former prime minister Nawaz Sharif is using government resources and the country is being run by a puppet government.
Earlier, the PTI served a legal notice to Gulalai demanding that she reply to the letter within 10 days or pay compensation to the tune of Rs 30 million.
Gulalai has alleged that Imran Khan sent her inappropriate text messages, but has not revealed any other details to support her allegations.