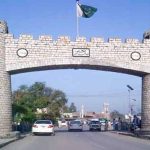 ISLAMABAD: Pakistan Prime Minister Imran Khan Tuesday said leaders in Israel and India show a moral bankruptcy in their readiness to annex occupied West Bank and Indian-occupied Kashmir (IOK).
The premier took to Twitter and termed their actions as defiance of international law, United Nations Security Council (UNSC) resolutions and their own constitution for votes.
Imran Khan further stated that don't their people feel a sense of outrage and wonder how far they will go simply to win an election?
Israel is voting today in its most closely-fought general election in years, as its Prime Minister Benjamin Netanyahu, leader of the right-wing Likud Party, seeks a fifth term in office.
Indians will head to the polls from Thursday until May 19, which will decide if Narendra Modi will run the country for another five years. Modi's main rival is opposition leader Rahul Gandhi.
Modi's right-wing Bharatiya Janata Party (BJP) has come under fire over its handling of the Indian economy, particularly its failure to create jobs for the millions of youths coming on the labour market each year and the severe debts hitting farmers.
The BJP has made a new pledge to scrap a law that gives special privileges – such as preventing outsiders from buying property – to residents of Indian-occupied Kashmir.
Modi's party also said it was committed to building a grand Hindu temple in place of a Muslim mosque demolished by Hindu mobs in the city of Ayodhya in 1992.