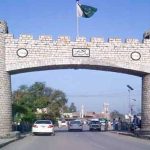 MUMBAI: External Affairs Minister Sushma Swaraj on Wednesday has told that Indian Prime Minister Narendra Modi would not travel to Pakistan to attend South Asian Association for Regional Cooperation (SAARC) summit.
In a press conference, Swaraj said opening Kartarpur Corridor doesn't mean that the bilateral dialogue with Pakistan will start.
On Tuesday, Pakistan had invited PM Narendra Modi for the SAARC summit that is scheduled to be held later this year.
Pakistan Foreign Minister Shah Mehmood Qureshi had also extended invitation to his Indian counterpart Sushma Swaraj, Chief Minister of India's Punjab province Amarinder Singh and former Indian cricketer Navjot Singh Sidhu to attend the groundbreaking of Kartarpur Corridor.