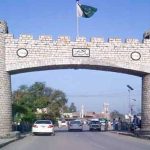 SRINAGAR: The Indian forces in its state terrorism in Indian occupied Kashmir (IoK) has martyred two more Kashmiri youth increasing the number of martyrs to 25 in the last seven days.
According to Kashmir Media Service, Rashtriya Rifles and Paramilitary Central Reserve Police of Indian forces besieged villages in district Pulwama and conducted house to house search operation.
During the operation, the Indian forces while besieging a house fired at Kashmiri youth martyring Adil Ahmed and Adnan Ahmed.
According to reports received till the compilation of this report, the Indian forces' operation continued in the district.