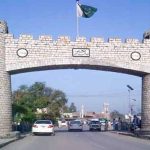 NEW DELHI: Indian Ministry of External Affairs has summoned Pakistani High Commissioner, Abdul Basit on Tuesday for the second time in a week to wrongfully lodge protest over Uri attack and hand over evidence, as claimed by Indian media.
The second time summoning came a day after Sushma Swaraj, External Affairs Minister addressed the General Assembly of United Nations claiming disputed territory of Kashmir as an "integral" part of India and demanding Pakistan to forget "Kashmir dream."
In response to handover of alleged evidence of attack in Uri Town of Baramulla District earlier this month that killed at least 18 Indian soldiers and injured nearly 30, Basit denied links of any Pakistani agency with the four terrorists that stormed the Brigade Headquarters.
Minister of External Affairs has claimed that the militants arrived in Indian-held Kashmir from Muzaffarabad.
However, the Pakistani envoy cleared once again that Pakistan was desirous of friendly terms with not the neighboring states but the world.