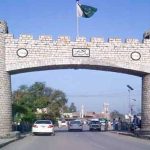 ISLAMABAD: Following the new government's policy to promote Nawaz Sharif's narrative, Minister of State for Information Marriyum Aurangzeb Tuesday told the National Assembly that all institutions should remain within their constitutional limits.
The minister said that she agreed with the opposition leader's Monday remarks that mistakes have been made. She added that the politicians were booked for stealing cattle, sweets were distributed after Zulfiqar Ali Bhutto's execution and oaths were taken under military dictators. "Should we not learn from these mistakes and move on," she asked.
The minister said they respect the courts as guardians of the Constitution. However, she added that sending a prime minister packing and referring to him as 'Godfather' and 'Sicilian Mafia' was a rejection of the people's mandate.
She said that like Nawaz Sharif, it was also her right to criticize the judgment [of Nawaz's disqualification].