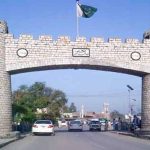 TEHRAN: Iran's Foreign Ministry has urged the Arab nations who have cut ties to Qatar to negotiate an end to the crisis.
"These countries should try to settle their differences at the negotiating table in a positive and comprehensive process," Ministry Spokesman Bahram Ghasemi told reporters in a weekly news conference.
The diplomatic crisis, the worst since the 1990 invasion of Kuwait by Iraq and the subsequent Gulf War, has seen Arab nations and others cut ties to Qatar, which hosts a major US military base and will be the host of the 2022 FIFA World Cup.
Ghasemi also says of the countries involved: "They should move toward peace and stability in the region and we invite them to negotiating and exercising restraint."
French President Emmanuel Macron is trying to boost France's diplomatic profile in the Middle East and reconcile tensions between Qatar and its neighbours over allegations Qatar funds Islamic extremists.
Macron's office says he has held a series of conversations over the past week with the emir of Qatar, the king of Saudi Arabia, the Turkish president and the crown prince of Abu Dhabi. French Foreign Minister Jean-Yves Le Drian is scheduled to talk Monday with his Qatari counterpart.
Macron's office says that the French leader called for a de-escalation of tensions, and stressed the importance of regional stability and joining forces to fight terrorism.
Qatar's neighbours cut ties with the country over accusations that it sponsors Islamic extremism, which Qatar denies. France has economic and military ties with Qatar and other Gulf states.
Qatar says it has begun shipping cargo through to Oman to bypass Gulf countries that have cut off sea routes to the tiny, energy rich nation.
Qatar's port authority published video Monday showing a ship arriving at Doha's Hamad Port from Oman's port of Sohar.
Typically, cargo for Qatar stops at Dubai's massive deep-water Jebel Ali port, then gets put on smaller boats heading to Doha. But since June 5, the UAE has joined Saudi Arabia, Bahrain and Egypt in cutting off sea traffic to Qatar as part of the nations cutting diplomatic ties.
Qatar's port authority says its cargo will go through Sohar, as well as Oman's port at Salalah.
Meanwhile, Iran's state-run IRNA news agency has said two Iranian navy vessels will stop off in Oman soon.