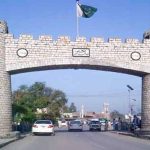 KABUL: Key commander of Middle East based terrorist group Islamic State has been killed in a US drone attack in Afghanistan's Nangarhar province.
According to Afghan media, at least five other fighters were also among dead. The killed Da'aish commander was leading fighters in the province for several months.
The reports did not carry any information about the exact location of drone attack or the identity of killed IS commander. However it said that strike took place on Tuesday morning.