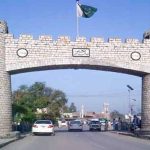 ISLAMABAD: Federal Finance Minister Ishaq Dar said on Friday said that the country's economy is now stable and moving on right direction.
Presenting Budget 2015-16 in the National Assembly, the minister held the floods and sit-ins responsible for not achieving the targets for fiscal year 2014-15
He unveiled the budget for the fiscal year 2015-16 with a total outlay of Rs 4.33 trillion.
"We proved economic pundits wrong, who were saying Pakistan will default at a time when our government took charge," he said, adding due to urgent measures taken by the government the economy has now stabilized.
He said that the country's foreign exchange reserves have reached over $17 billion of which the State Bank has $12 billion.
Despite failing to achieve any target for fiscal year 2014-15, Ishaq Dar claimed to have made the country's economy as world leading institutions have showed their confidence on Pakistan's economic condition.
The GDP growth rate for the new fiscal year has been fixed at 5.5 percent, growth rate for agriculture sector at 3.9 and that of manufacturing sector 6.1 percent.
Export target for the year has been set as 25.5 billion dollars.
Before presenting proposals for fiscal year 2015-16, he presented a review of economic performance in 2013-14. He said that Economic Growth, which had averaged around 3% in the five years before our government, has been projected at 4.14%as per the revised estimates. This is the highest growth in the last six years;
Per Capita Income, which stood at $1339 last year is projected to increase to $1386, showing a growth of 3.5%;
Industrial Sector, which grew by a meager 1.37% during Jul-Feb last year, has registered a growth of 5.84%, aided by increased availability of electricity and better management of available gas supplies. This is also highest in the last six years;
Inflation, which had averaged around 12% in the five years before our government, was recorded at 8.6% for Jul-May 2013-14, that too despite the fact that we had takendifficult decisions to raise taxes and rationalize energy prices;
FBR revenues, which had registered one of the poorest performances of in the recent past of 3% growth in 2012-13, are up by 16.4%, rising from Rs.1,679 billion to Rs.1,955 billion in the first 11 months of the current year;
Fiscal deficit, which was registered at 5.5% during Jul-Apr 2012-13, has been brought down to only 4.0% for the same period this year. Here I would like to remind that in the revised estimates for 2012-13, we were told that the fiscal deficit will be 8.8%. We had taken office only a few days earlier but even then in the three weeks of June 2014, concerted efforts were made to economize on spending. The result was that actual deficit was brought down to 8.2%. This year, the target was to reduce deficit to 6.3%, but we are achieving a deficit of 5.8%, which is an excellent achievement;
Credit to Private Sector, which was registered at Rs.92.5billion during 1st July 2012 to 9thMay 2013has increased to Rs.296.4 billion for the same period this year, showing a growth of 318% and reflecting increased investment activity in the private sector, thanks mainly to reduced borrowings by the government, mainly from SBP, which were completely eliminated from a level of Rs.417 billion last to a negative Rs.11 billion during this year;
Exports were recorded at $21billion during Jul-Apr 2013-14 compared to $20.1billion last year, showing an increase of 4.24%;
Imports were recorded at $37.1 billion during Jul-Apr 2013-14 compared to $36.7 billion last year and showing a marginal growth of 1.2%. However, imports of machinery have increased by an impressive 11% an indication of investment activity;
Remittances, which were recorded at $11.6 billion during Jul-Apr 2012-13, rose to $12.9 billion for the same period this year, showing an increase of 11.5%, which is remarkable and for which I salute my expatriate Pakistanis for playing such a critical role in country's economy;
Exchange Rate, which experienced some instability due to speculative activity and initially declining reserves due to heavy repayments due from previous IMF loan, has been successfully stabilized and significantly appreciated subsequently. The speculators had thought that government would sit idly while they play havoc with the dollar. They had pushed the rate to approximately Rs.111on 3rd December, which was totally unacceptable, as it had no economic justification.
While dealing sternly with them we have expended serious efforts to stabilize the reserves position and also improved the basic economic indicators. Since 3rdDecember 2013, the rupee has appreciated by 11%. It has been trading in the range of Rs.98-99 for nearly three months, and this is the single most important indicator of economic stability as it affects a large number of other variables like prices and cost of production. A stable exchange is the lynchpin of a stable economy;
Foreign Exchange Reserves, which had declined to a precarious level when in June 2013 SBP they stood at $6 billion, of which $2 billion were due to a swap that was payable in August. More importantly, besides regular debt servicing, a payment of $3.2 billion was due to IMF, bulk of which in the first half of the fiscal year. On 10th February 2014, country's reserves had further declined to $7.58 billion, of which SBP reserves amounted to a meager $2.70 billion and those of commercial banks amounted to $4.88 billion. Many had predicted that Pakistan would soon default.
It is from such a precipice that we have pulled the economy back and put it in on sound footing. For reasons I will be alluding to in my speech, foreign exchange reserves of the country have entered safe territory and no longer pose any risk to the economy. Even though reserves at present stand at around $13.5 billion, we will be pushing them to $15.0 billion, much in advance of our target to achieve this level by 31stDecember.
Karachi Stock Exchange Index, which stood at 19,916 on 11 May 2013, the day the elections were held, has continuously scaled new heights and stood at 29,543 on 29 May 2014, showing an increase of 46%. Also, this increase meant an increase of approximately 39% in market capitalization both in rupees and dollars.
Incorporation of New Companies, which was recorded at 3212 during Jul-Apr last year has increased to 3655 during the same period this year, showing an increase of 13.79%.
Dar said that the improvement in fiscal deficit is the result of improved tax collection that resulted in higher revenue in addition to disciplined expenditure. He says tax collection increased 3 per cent in the past 11 months.
Dar said funds allocated to the Benazir Income Support Programme have increased to Rs 102 billion for the upcoming year. He says 5 million families will be covered under the BISP. On this occasion, he asked the Opposition leader Syed Khurshid Shah to appreciate the government which has increased funds fro BISP from Rs40 to Rs102 billion since 2013.
The finance minister says tax collection target as a percentage of GDP to be increased to 13.5pc by the end of fiscal year 2015-16.
Dar says growth rate for agriculture sector in the upcoming fiscal year has been projected at 3.9pc, while manufacturing sector growth has been budgeted at 6.1pc and services sector growth at 5.7%.
The government has allocated Rs125mn for scholarships to rural students for 2015-16.
The government has allocated Rs700bn for annual federal development programmes and Rs814bn for provinces, which translates into a total outlay of Rs1,514bn.
Dar says Rs112.28bn have been allocated for the Water and Power Development Authority for fiscal year 2015-16.
Ishaq Dar said the government has prioritized the energy sector and has launched several projects in this regard. He said work is in progress to add seven thousand megawatts to the national grid besides another three thousand six hundred megawatts through LNG based power plants by December 2017. He said in addition projects like Dasu, Diamer Bhasha Dam and Karachi nuclear power plants are also being executed to address the energy crisis.
Ishaq Dar said two hundred forty eight billion rupees are being allocated for energy sector with an objective to generate additional cheap electricity and overcome load shedding by 2017.
He said work on on-going projects will be expedited during the current fiscal year and a huge amount has been allocated for this purpose.
He said work on various projects for the small dams and link canals will not only continue during the next fiscal year but it will be expedited in all the four provinces. Similarly he said the projects to overcome wastage of flood water will also be continued with focus to complete them in the shortest possible time.
He said similarly budget of Bait-ul-Mal is being doubled from two to four billion rupees.
He said under Universal Telecenters program twelve billion rupees are being allocated to set up 217 telecenters all over the country in the first phase. Work is underway to connect 128 tehsils of the country especially under developed areas with fiber optic. Another program in telecommunication sector is being launched at a cost of three point six billion rupees which will connect rural areas with the rest of the country.
Under the framework, the target for GDP growth rate for the next fiscal year has been kept at five point five percent which would be taken to seven percent by 2017-18.
Inflation would be kept to single digit, investment to GDP ratio at twenty one percent, fiscal deficit 3.5 percent and tax to GDP ratio thirteen percent.
Rs3.5 billion have been allocated for special security forces to protect Chinese engineers, project directors, experts and workers employed on various Chinese funded projects across Pakistan for 2015-16.
A total of Rs78bn has been budgeted for Pakistan Railways, of which Rs41bn has been allocated for development programmes and Rs37bn for employees.
On the infrastructure projects, Ishaq Dar said Lahore-Karachi motorway is the priority of the government which will change the destiny of the nation. He said this project will generate many job opportunities. He said amount is also being allocated for the construction of Abdul Hakeem Multan section, Sukkur-Multan and Karachi- Hyderabad sections of the motorway.
Ishaq Dar said 185 billion rupees have been allocated for the construction of bridges.
He said China-Pakistan Economic Corridor (CPEC) project which will prove to be a game changer is a priority of the government and for this purpose work on Raikot-Islamabad road will be launched during the next fiscal year. For this purpose 29 billion rupees are being allocated. Similarly, ten billion rupees are being allocated for construction of Islamabad-D. I. Khan Road.
About the revival of Pakistan Railways, the Minister said a comprehensive plan has been devised in this regard which include dualization of railway track from Raiwind to Khanewal and Shaddra to Lala Musa. He said rehabilitation of Karachi-Khanpur track will be completed during the next fiscal year. He said 159 weak railway bridges will be rehabilitated by 2017. He said 170 new locomotives will be inducted into the system besides repairing 100 locomotives and purchasing of 1500 new passenger coaches. He said a program is also being launched to renovate railway stations throughout the country besides improving signaling system between Lodhran and Kotri.
Dar said loans will be given out for solar-powered tubewells on low markups, and will significantly reduce costs for farmers who have to run tubewells on diesel-powered generators.