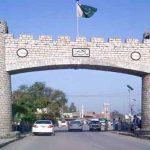 ISLAMABAD: Finance Minister Ishaq Dar on Friday refuted allegations that the Pakistan Muslim League-Nawaz leadership had been named in the Panama Papers.
In a press conference, Ishaq Dar said that the PML-N leadership has not been named in Panama Paper.
He accepted that the commissions on Panama Papers had taken long breaks. "Some meetings were held for the terms of reference and then there were breaks."
He added that all commissions were based on the 1956 Inquiry Act. "All commissions including The Fall of Dhaka and Abottabad Raid commissions were made according to the same law," he said.
He added that in the opposition had placed the Panama Papers Inquiry Act in the senate. "But that bill seems to be trying to save people from investigation."
"In our new bill," he added, "all the points of the 1965 Inquiry Act have been included."
He said the new bill had made amendments that were proposed by the opposition. "The bill that was proposed by the PPP revolved only around the Prime Minister and his family. This new bill will not just probe Panama Leaks but other issues as well."
The meeting was attended by Zahid Hamid, Hazil Bizenjo and Anoushey Rehman.