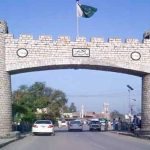 Written By: Adnan Asghar
There is a common perception among the public that those at the helm of affairs are not capable enough, which is not true. Economy actually itself is a very bewildering subject and is not easy for a common educated citizen to comprehend. What appears to be a contemptible decision to a common man the Savior of economy.
Amid the on-going Economic turmoil Former Finance Minister Ishaq Dar's envisioned return to Pakistan is very significant . Ishaq Dar, who managed Pakistan's economic affairs from 2013 to 2017, drove the government out of the impending balance of payments crisis and put the country on a higher growth rate. He is considered to be an economic wizard and the man of economic crisis, making a pivotal contribution in managing the country's imbalanced economy effectively.
Ishaq Dar has been a parliamentarian for a very long time so he is used to the gravity of ministerial work. He as a Finance Minister has demonstrated his competence, tireless struggle and commitment to the country. His understanding of the dynamics of Pakistan's economic crisis and its solutions makes him a well-placed politician in the current political landscape to address the economic woes that Pakistan has found itself enmeshed in. He has a pretty decent education and is a certified chartered accountant also.
At a time when Pakistan's economic team was unable to find any way out, Ishaq Dar accepted this challenging responsibility at the request of the then Prime Minister Nawaz Sharif and held fruitful negotiations with the international financial institutions to help Pakistan overcome economic crisis.
Likewise, Dar also played a crucial role in establishing economic transparency in Pakistan. In 1997, when he became Minister for Commerce, he proposed five measures which proved to be helpful in establishing economic transparency at the government level in Pakistan.
The measures included (i) elimination of special import-export permits, (ii) ending of discretionary powers in textile quotas, (iii) cessation of the discretionary power of PM regarding plot allotment, (iv) abolition of duty-free Mercedes imports and (v) closure of cash development grants.
If we compare the overall economic environment between the PML-N's last tenure and the PTI's current regime, we can witness a sharp contrast that the PML-N's five-year period could be summed up as a period of high growth with increasing per capita GDP, low inflation, low interest rates, Consistent poverty reduction, increase in tax revenues, consistent decrease in unemployment and a thriving stock market and higher investments.
Pakistan's economy has been improving since he took hold of the office and Dar's economic policies have not only helped Pakistan to get out of tough times, but through them, Pakistan was promoted to the rank of emerging economy. Pakistan also managed to attain GSP Plus status from the EU to develop Pakistani industry.
When the PML-N came in power in 2013, the Economic growth was extremely slow From around 3 percent, the growth rate rose up to more than 4 percent in the first year and then perceived a consistent growth over the five-year period, ending with 5.8% in its last year. If we compare this remarkable growth rate with the PTI's first two years in power. The first year, growth dropped from 5.8 percent to 1.9 percent. The second year was even worse and the signs of declining growth were evident much before the coronavirus pandemic hit Pakistan. From 1.9 percent, PTI closed the year with negative 0.4 percent. When PML-N came to power the stock exchange was at 19,000 index points and when it left the index points stood at 54,000.
As far as Economic indicators are concerned JETRO (Japan External Trade Organization) looking into PML-N's economic performance during 1016-17 stated that Pakistan is the second-best potential location for foreign direct investment. During Ishaq Dar's period closing of foreign direct investment was US$284.9 billion and the PTI government brought it down to $1.376 billion. Similarly accepting the challenge of Sh. Rasheed, Ishaq Dar brought rupee's exchange rate, against US dollar, to below 100.
He essentially transformed the way Pakistan consumes and produces to ensure the economy is sustainable. This is very similar to the balkan states of eastern Europe, essentially an economic transformation. Being an economist Ishaq Dar knows exactly what needs to be done.
Putting our political prejudices aside i don't see a reason why somebody should doubt his competence, the state of Pakistan should go and give opportunities to the best people who can serve the country in a better way. Though Miftah's economic expertise are unparalleled, and that he is instrumental in keeping the country from going bankrupt but for the Ministry of Finance, there is no better choice than Ishaq Dar. So upon his arrival Miftah should better be replaced with Ishaq Dar to Put Pakistan on the right track.
The writer is freelancer who tweets from @PirAdnanBodla