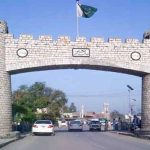 ISLAMABAD: Pakistan Peoples Party (PPP) leader Qamar Zaman Kaira on Friday said that the opposition has agreed to remove the incumbent Chairman of the Senate.
The opposition's committee will decide its joint candidate for the top office of the senate with consensus, talking to media here, Kaira said.
"The People's Party had supported the existing chairman Senate but now the circumstances have changed," the PPP senior leader said.
He said the stances change in the politics with changing realities and it is part of the democratic process.
Pakistan Muslim League-Nawaz leader Talal Chaudhry has also indicated the opposition parties intention with regard to the change in the senate.
"Senate chairman is a symbol of selection and we want to honour the vote instead of selection," Talal Chaudhry said in a statement.
According to a media report, the joint committee of the opposition parties will likely to pass a resolution advising Senate chairman Sadiq Sanjrani to tender his resignation to avoid a no-confidence move against him in the house.
If the chairman would not resign after the resolution then the opposition parties would move a no-confidence motion against him, opposition sources said.
Sanjrani had recently held a meeting with former president Asif Ali Zardari and reportedly sought his support to avoid the no-confidence motion against him.
He was elected Senate Chairman in March previous year with the support of the PPP, Pakistan Tehreek-e-Insaf (PTI), and a group of independent senators from Balochistan.
It is pertinent to mention here that the opposition parties in a recently held multi-party conference had decided to remove Sadiq Sanjrani as chairman of the senate.