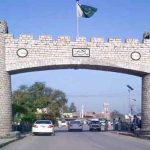 ISLAMABAD: Chief Justice of Pakistan Justice Saqib Nisar said on Saturday that the judiciary is a guardian of the constitution and its members have taken an oath to defend it at any cost.
"Judiciary will never violate its oath," the chief justice said at the closing session of the Judicial Conference. "We are very fortunate to have a constitution. Rule of law ensures success and progress in societies."
The chief justice said that the preface of the constitution says that the country should be run by elected representatives, hence we respect the parliament.
"We are a guardian of basic rights of the people of Pakistan and justice dispensation is our basic responsibility," he said.
The chief justice announced to form a committee to ensure implementation on the recommendations given in the Judicial Conference.