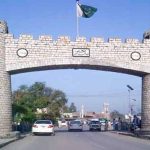 LAHORE: Chief Justice of Pakistan Mian Saqib Nisar on Friday said the judiciary wouldn't be intervening in matters which fall under the jurisdiction of other institutions and authorities if the latter are fulfilling the responsibilities assigned to them.
"The judiciary only intervenes to safeguard and protect the basic rights of people, when other institutions are not doing so," the top judge said while addressing a ceremony in Lahore.
Stressing upon the judges to dispose of thousands of pending cases on priority basis, Justice Nisar said there wouldn't be a backlog of cases if all courts fulfil their responsibilities.
He further said that those securing such coveted posts should be grateful to this country. "We have earned this country with great sacrifices; not through some charity," he said and added, "only the fortunate are gifted with a blessing, known as freedom."
"I urge the judicial officers to work tirelessly to give the judiciary it's rightful, dignified status," he said, and added that the system needs to be modernised in line with the advancements of the present era.
"There's no one superior or supreme before the law; cases must be decided purely on merit."
On the missing persons issue, the top judge said that he had tasked heads of the top intelligence agencies to determine the whereabouts of those people.
Concluding, Justice Nisar called upon the judges to work with uprightness, credibility and integrity in dispensing of the pending cases.